Our guides
To choose well
Buying guides
How to choose your DJ equipment?
Are you a music aficionado? Are you constantly looking for new songs and new artists? Are you the one who entertains all your friends during your parties thanks to your cutting-edge playlists? Then you are probably cut out to be a DJ!
Through this guide, we will detail and explain everything you need to know about the world of DJing. We will review all the necessary equipment in order to best guide you for your future choices and purchases, whether for a first configuration or an evolution of your DJ control room.
History of djing
The DJ mix appeared around the 70s, at the time when Disco was unanimous in nightclubs. Club owners and the public asked DJs to increase the fluidity between each track so that the music played continuously throughout the night. The DJs then had to show imagination in order to create audible and pleasant transitions; the DJ mix was born. From there, Djing will continue to evolve and will affect all musical styles, all over the world!
Here is an overview of the main elements of a current DJ installation:
DJ turntables
DJ turntables
DJ headphones
DJ headphones
The audio support
It is the basis of this practice. The technical means have greatly diversified since the invention of the DJ mix, with constantly renewed innovations, particularly since the transition from analog music (vinyl, cassette) to digital format (CD, WAV, MP3, dematerialization, etc.).
DJ tools have evolved accordingly, and the computer has become an essential element in modern systems, even now making it possible to simulate physical products (turntables, mixers, effects, etc.) at a lower cost; we will come back to this below.
The following audio carriers are distinguished:
vinyl
It is the oldest of the audio supports used by the DJ. It is now experiencing a resurgence in popularity due to its unique audio properties (significant dynamic amplitude, high sound details, strong sound presence, etc.) and its palpable side.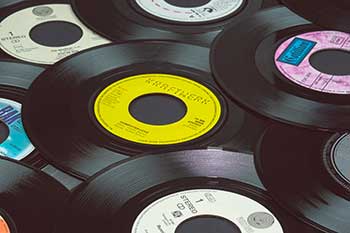 The CD
When they appeared, Compact-Discs were a hit! It is in particular the first digital format marketed in history, and it is very interesting for the DJ due to its small size and its almost indestructible appearance. This format is currently disappearing from DJ use in favor of dematerialized audio formats (USB key).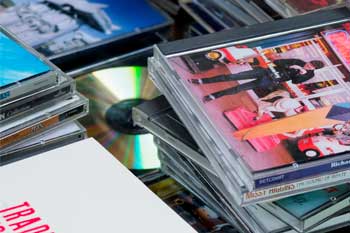 USB flash drive (or hard drive)
It is THE modern and current support. It allows easy transport, storage of a maximum of titles, and playback of your audio files (WAV or MP3 format for the most common) in a devilishly practical small format. It is nevertheless strongly advised to take quality USB keys in order to avoid any problems, especially when traveling and without a computer.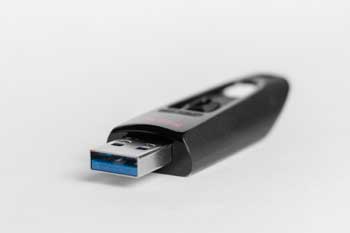 Depending on your support, you will not go to the same types of DJ management. If you want, for example, to mix vinyl, you will need to get (at least) two vinyl turntables and a DJ mixer. If, conversely, you want to mix via USB keys, then you will have to adapt your control room and equip yourself with digital turntables with a USB input.
DJ turntable: what to choose?
Depending on the audio medium, your choice of DJ turntable will not be the same. We will briefly see the different types of platinum. You will have more information on the corresponding dedicated pages.
TURNTABLE
There are 2 types of turntables: belt-driven turntables and direct-drive turntables. The difference between these comes from the mechanism used to spin the platter, and therefore the vinyl. For the DJ mix, it is strongly recommended to go for a direct drive turntable because it will be more powerful and will facilitate the different mixing techniques. Belt-drive turntables are intended for audiophile listening use.
Examples of turntables
All our turntables
DIGITAL DECK (CD or USB)
digital turntables have quickly established themselves in the DJ turntable market since their inception. First of all, via the arrival of the CD format, then thanks to dematerialization and the enormous storage capacity offered by the USB format. These turntables are equipped with tools and functions that cannot be found on vinyl turntables. With its range of CDJ digital turntables, Pioneer DJ has stood out and offered DJs quality turntables, which can be found in most clubs around the world.
Examples of digital turntables
All our USB & CD turntables
Mixing table: for what purpose?
The mixing desk is the centerpiece of your control room. Thanks to its different types of input (Line, Phono, microphone), layer the different tracks simultaneously and switch from one source to another easily. Manage the volume and frequencies of your tracks, then send them at the right volume on the playout system. The main differences found on DJ mixers are: the number of channels, additional functions (selection of effects for example), an integrated sound card or the quality of the audio signal. Find more information on our page dedicated to DJ mixers.
Examples of DJ mixers
DJ controllers: what are the advantages?
Based on the computer and the audio file, they are the latest tools for DJs. The DJ controller combines the simulation of several turntables (also called "decks") and a mixer, usually 2 or 4 tracks. This controller is in fact a "remote control" which allows you to control the Djing software installed in the computer (different depending on the models and brands). The set allows you to play your mp3 or wave audio files, as if you were using physical equipment. The main advantages are the small footprint, lower cost than physical hardware, and advanced functions in remix, samples and various effects processing. It is an ideal solution for the beginner, allowing him to learn at a lower cost with a maximum of functions available. The most advanced controllers make it easy to mix software and hardware, with audio inputs for CD player, turntables and combines the DVS system.
Examples of DJ controllers
The DVS system: what is it?
The DVS system (Digital Vinyl System) allows you to control your audio files via dedicated software from a vinyl turntable or CD player, using a specific type of vinyl/CD called "Vinyl Timecode". This system requires either a sound card dedicated to this use, or a mixer integrating this type of interface. This last solution allows you to use, for example, your favorite vinyl turntables, while benefiting from the advantages of the mixing software. This system is especially popular for scratchers (beginners or advanced) or lovers of the vinyl touch so that they can play all their songs without necessarily having the CD or the vinyl.
DJ headphones: open or closed?
Headphones are an essential tool for the DJ to pre-listen and cue his tracks. Choose it insulating (closed), robust and precise. The reference remains the Sennheiser HD25, although it was not designed for that, because it combines its 3 assets. One last tip, don't forget that the cases as well as the transport and storage protections are the guarantee of an extended life of your products.
Examples of DJ headphones
Questions ?
You now have all the basics you need to get started and choose your DJ equipment. It is obvious that everything is not summarized in this guide and you may have some questions or wish to have additional advice regarding the choice of your DJ equipment. The Star's Music team is at your disposal to guide you in our stores or by telephone on 01 81 930 900.